Commercial Services
Specialists in the Service, Maintenance and Installation of Commercial and Industrial Heating equipment. Beauchamp and Bird Ltd provide operators of commercial premises with unparalleled plumbing and heating services in Essex, London and the surrounding Home Counties.
Getting your commercial boiler serviced may not be the first thing on your mind when running a business or company. But what most landlords may not know is that commercial boiler repairs are very different from domestic boiler repairs. Find out how Beauchamp and Bird Ltd make it easy for you to get your commercial boiler serviced by calling us on either 01375 488009 today!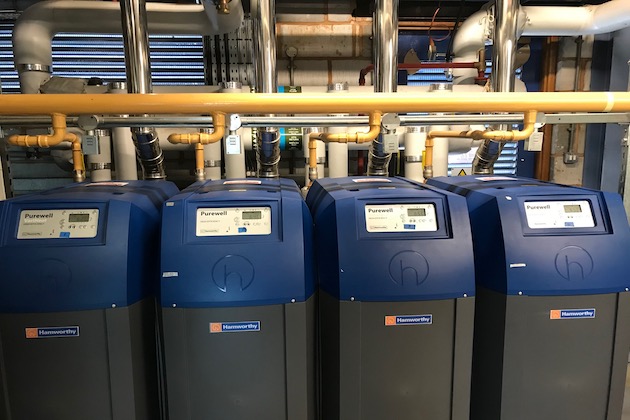 Why choose us for Commercial Services?
Whether you're running a small or large organisation, you need efficient and cost-effective heating systems. Our engineers are fully qualified and accredited to install, service and maintain your commercial heating systems. We have extensive experience and expertise in the installation and maintenance of commercial boilers and heating systems having installed systems ranging from smaller boilers to full plant room installations.
We pride ourself on the installation and maintenance of quality commercial heating systems for all kinds of organisations that are individually tailored to their particular needs.
If you have a Commercial heating requirement please contact Beauchamp and Bird Ltd today.
Our services include:
Commercial Gas Boiler Installations
Commercial Gas Boiler Servicing
Commercial Gas Boiler Repairs
Gas fired water heaters
Gas Safety inspections
Gas pipework installations
Gas Line Diagrams
Commissioning
Gas tightness testing & purging
Decommissioning
Pressurisation units and expansion vessels
Plate heat exchangers
Booster sets
Pump repairs
Hot water installations
Legionella water risk assessment remedial works
Commercial plumbing
Annual bespoke maintenance contracts
Commercial Gas Services:
At Beauchamp and Bird Ltd we have an in-house team of gas engineers that all come fully accredited and ready to ensure any work done with gas is compliant with current regulations. They are all experts in the installation of commercial gas pipework as well as the commissioning, repair, and maintenance of said pipework. We also offer decommissioning services if you need your old equipment replaced.
Our reactive services are perfect for ensuring that any fault in your gas system is rectified as fast as possible. In fact, we will strive to have an engineer with you in under 4 hours.
However, ensuring your equipment is already being maintained correctly is just as important as fixing any issues as they appear, and to this end, our planned preventative maintenance contracts are designed to cover your equipment and rectify any issue with the systems before it becomes a problem.
Contact us today to book your commercial boiler service
To book a commercial boiler service from Beauchamp and Bird Ltd, please call us on either 01375 488009. Alternatively, you can send us an email to info@beauchampandbird.com or fill out one of our company contact forms and let us know when you would like to book our service